ParrotAlert needs your help
As we provide a FREE service to all, we need help to meet our service running costs. If you value our service and wish to help keep it running, you can help us greatly by donating via:
LOST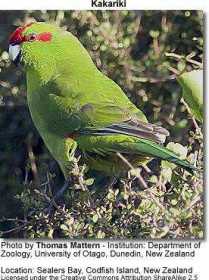 KAKARIKI
Report #: L1326
LOST: 2011-07-07
Cape Town, Western Cape, ZA
REPORT #: L1326 - COMMENTS
My green/red masked Kakariki flew out of my aviary on Saturday morning. I live in Ottery between De Wet and Plantation Road. Please contact me if you have spotted her or have caught her. She has a mate.