ParrotAlert needs your help
As we provide a FREE service to all, we need help to meet our service running costs. If you value our service and wish to help keep it running, you can help us greatly by donating via:
LOST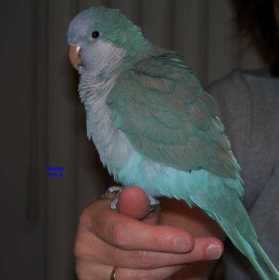 QUAKER
Report #: L84
LOST: 2010-09-11
London, Ontario, CA
REPORT #: L84 - COMMENTS
His 2 flight feathers were a little too long, but he was clipped. He got out and flew on to a roof, I couldn't reach him so I went to get a ladder and he was gone when I got back there. He hasn't been seen or heard of.