ParrotAlert needs your help
As we provide a FREE service to all, we need help to meet our service running costs. If you value our service and wish to help keep it running, you can help us greatly by donating via:
LOST
REWARD $100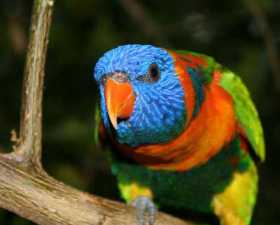 LORY / LORIKEET
Report #: L469
LOST: 2011-03-30
Southern River, Western Australia, AU
REPORT #: L469 - COMMENTS
we had him since he was 2 weeks old , now he is 4.5 years old . he is tame and we miss him a lot .