ParrotAlert needs your help
As we provide a FREE service to all, we need help to meet our service running costs. If you value our service and wish to help keep it running, you can help us greatly by donating via:
LOST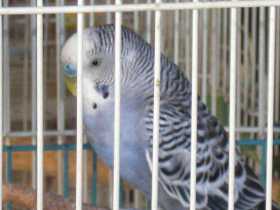 PARAKEET
Report #: L586
LOST: 2011-04-13
West Covina, East San Gabriel Valley, California, US
REPORT #: L586 - COMMENTS
Blue with smokey grey chest. Does not have a breeders tag as this is a family pet born to one of our females. We do have a picture of him if needed to identify. He is not trained at all so might be a little shy (nervous).